Welcome, hello.
I run a short story club. We read three short stories — one considered a "classic," one written by a BIPOC author, and one contemporary — and we discuss them online each month. Join. It's free. We're relaxed.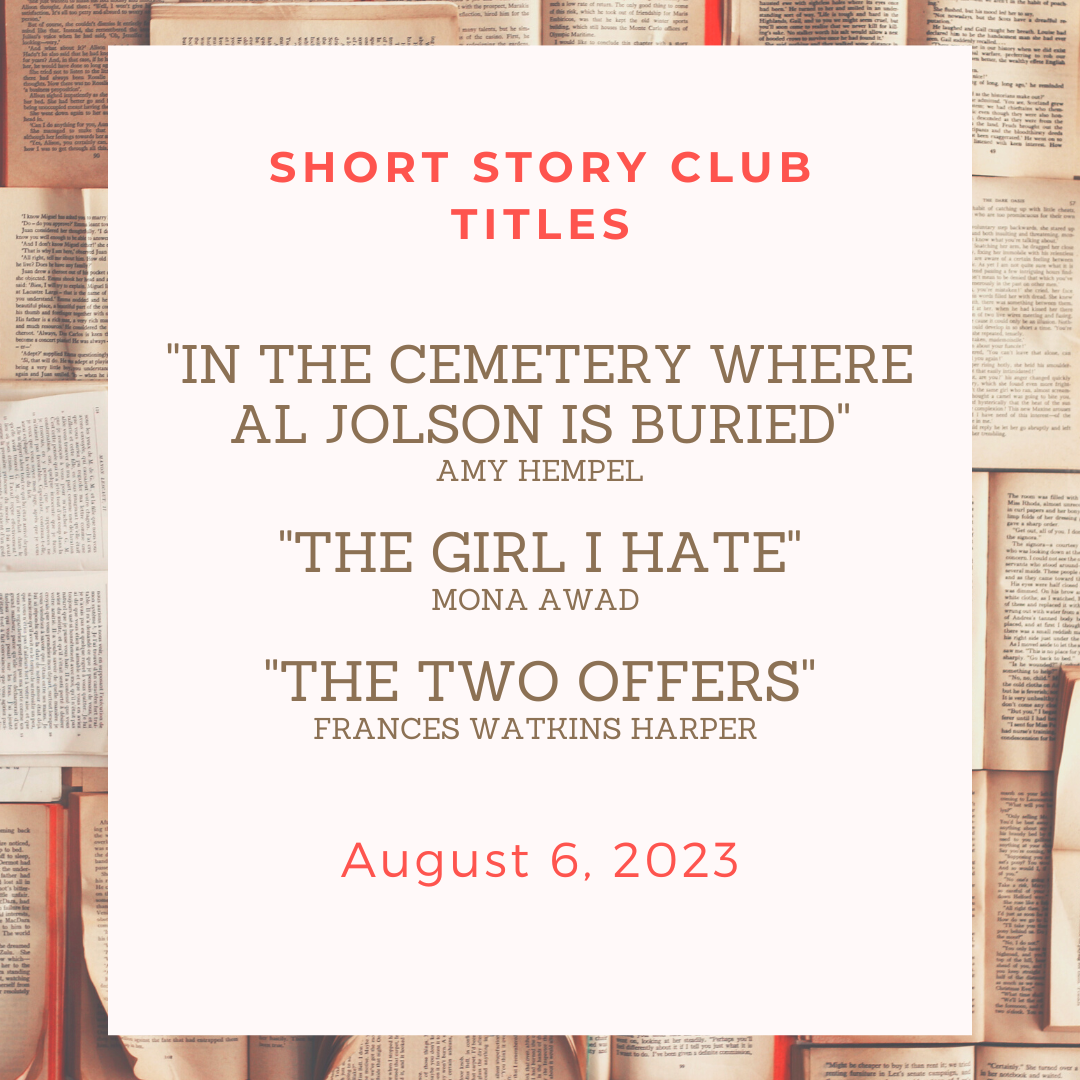 SHORT STORY CLUB
Our titles for August 2023 are…
"In the Cemetery Where Al Jolson is Buried," by Amy Hempel (1983)
and
"The Girl I Hate," by Mona Awad (2020)
and
"The Two Offers," by Frances Watkins Harper (1859)
Send a DM to me @everythingerinlunde or reply to this post to join.