Welcome, hello.
I run a short story club. We read three short stories — one considered a "classic," one written by a BIPOC author, and one contemporary — and we discuss them online each month. Join. It's free. We're relaxed.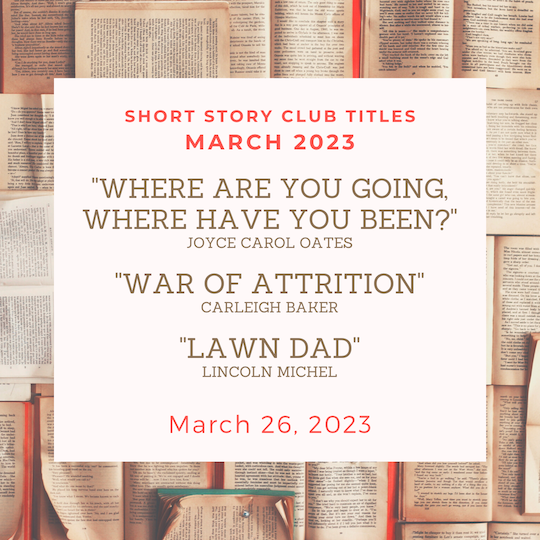 SHORT STORY CLUB
Our titles for March 2023 are…
"Where Are You Going, Where Have You Been?," by Joyce Carol Oates (1966)
and
"War of Attrition," by Carleigh Baker (2013)
and
"Lawn Dad," by Lincoln Michel (2015)
Send a DM to me @everythingerinlunde or reply to this post to join.