I think I should start a podcast called "The Introverted Mother" where I spend the 30 minutes of airtime locked in a small, dark closet with headphones on, sitting in silence. I could call it "work," or "a creative project," but really I'd be recharging, as they say. Would you listen?
My husband has the day off work and is doing house projects while our 21-month-old daughter stomps around and yells out for "nummies" from Mommy. Since the hospital stay and the traveling husband and the upset schedule, the littlest one has been nursing like a newborn. Unlike newborns, though, this one can lay herself across my lap and pull at my shirt while whispering "nummies now."
I am "working" right now — yes, on business stuff, but also on finding some semblance of sanity while my messy office's door is shut tight.
I recently started reading Quiet: The Power of Introverts in a World That Can't Stop Talking by Susan Cain. Man oh man am I an introvert. And there's nothing wrong with that, I guess — although there seems to be. Cain argues that extroversion is much more highly valued (at least in America) than introversion as evidenced by the open work spaces and the encouragement to collaborate. She even discusses how extroversion is supported in elementary classrooms.
I consider myself an irritated introvert. I remember going to a leadership camp of sorts in high school and being disgusted by the jumping, hyper, balloon-gripping greeters at the entrance. When my dad saw them, he just laughed and said, "Have fun." That was the same leadership conference where every single audience member was instructed to stand at the end of every single speech that was given and shout, "That was O for Outstanding!" while making an "O" shape with our arms. I didn't do it. I also convinced some of the people in my group that it was impossible for every single performance of every single speech to be "outstanding."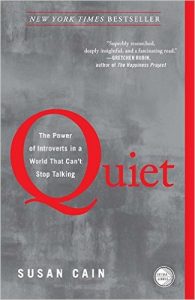 The podcast I picked to hear this week is On Being. I am two years behind, but I remember liking it. And it's produced here in Minneapolis, so there.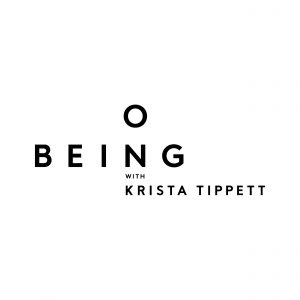 Let me know in the comments what you think of things.