Hello again.
I read a lot. I read a lot and I drive a lot. How does that connect? Well, I consider listening to audiobooks to be reading. I also consume a lot of my news and information through podcasts. I can do all things audio while I'm driving to and from clients (and while my kids are not in the car with me).
One of my book clubs is reading Sweetbitter by Stephanie Danler.
Do I like it? It's earning a C- from me at the moment. It's reading like Coyote Ugly with more drugs. I'm really put off by the opening: A young woman with no experience serving gets a job doing just that at a supposedly fancy restaurant in New York City. Why does it always have to be New York City? And how would she get the job, with no experience? I think the restaurant was called "the best restaurant" at one point. Details like that make me mad and put me at odds with whatever follows, even if it is written well. Also, I really could care less about food, so a book about the work in a restaurant isn't going to find an easy audience in me.
The other book club just finished A Little Life by Hanya Yanagihara.
This, I read on my Kindle (and phone) while rocking my daughter to sleep at night. Well! If you ever want to come home from your day and think, "What other horrors can befall a person, and how can I be so excited to find out?" pick it up. I loved it while hating that I didn't detect a message. Life sucks for most, but most for this guy? A B+ from me.
Podcasts count for reading, too, and this week the podcast I'm featuring is Stop Podcasting Yourself.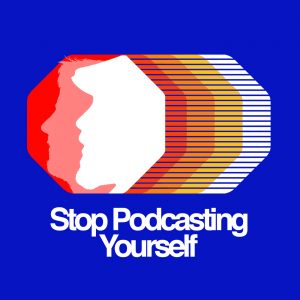 So damn funny. Two Canadian comedians who seem to have been friends for years get together and talk about whatever is on their minds while including a sometimes-funny (usually comedian) guest. The episodes are always long — usually over an hour — but I always laugh out loud at least once. That's saying something.